DO IT FOR YOUR OWN GOOD



Have you cleaned your ride? We shouldn't expect anymore snowfalls, most have already installed their mags or removed their gems from storage. Time to show & shine! Don't forget, HiVolume.com has over 170 different brands of automotive accessories to suite all needs.

FEATURED SUPPLIER
303 Products
303 Products, Inc. provides innovative, needed consumer products that are easily the highest quality in their categories. Our products are unique and fulfill needs that are currently left unmet by the competition. Each company product must improve people's lives, save time or money.
TECH SECTION
1994 Subaru Legacy Project


Visit our tech section for a new interesting Do-It-Yourself (DIY) document on our 1994 Subaru Legacy project. We custom fabricated all night to install a WRX "toaster style" top mount intercooler.
TECH SECTION

EXPERT ADVICE
By Jack Saintfield, Car Care Specialist

Car Care: Simple Cleaning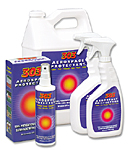 Keeping vinyl clean is an important part of routine maintenance. Dirt acts as an abrasive and can also wear out the thread in seams. Mildew grows on damp, dirty vinyl.

The recommended vinyl cleaning method
Rinse with cool water.
Wash with soap (not detergent) and water using a soft cloth or sponge. For stubborn dirt, a soft bristle brush may be used.
Rinse thoroughly with water and allow to dry.
Avoid harsh cleaners, abrasives, petroleum distillates and alcohols
FULL PRODUCT LINE...

YOU ASKED US...

Question: How do I install my recently purchased HiVolume products?

Answer: Most products include detailed installation information. In some cases, the instructions might be difficult to understand or simply not application specific. If you're having trouble with any of our products, don't hesitate to contact us by phone or email and our technical staff will do their best to help you out.

HiVolume.com provides you with more quick answers to common questions.
CLICK HERE

CONTACT US

Need a product we don't carry? Let us know, we'll do our best to contact the supplier and negotiate the best price. CLICK HERE

Jean-Pierre Xenopoulos & Jean-René Auger

To unsubscribe simply CLICK HERE. We would like to apologize for any inconvenience.

April 2004

---


MONTHLY SPECIAL!



10% Off TYC products!!



Innovative designs fabricated from premium materials, with quality and workmanship within the QS/ISO framework is the cornerstone of TYC automotive products.

DO IT



Buy It Now
HiVolume.com preferred suppliers bring you great value packages on products and services that suit your needs.

Choose a Category and Click
•
Suspension Kits
•
Components