DO IT FOR YOUR OWN GOOD


Happy New Year to all!

To start the new year, we're offering FREE shipping throughout Canada! Feel free to email us about shipping to other countries. Don't forget, HiVolume.com has over 160 different brands of automotive accessories to suite all needs.

FEATURED SUPPLIER
Auto Meter
Auto Meter is an American owned and operated company and are considered America's No. 1 racing instrument manufacturer. Since their beginning in 1957, they have devoted a tremendous amount of time and resources into maintaining a strong leadership role. They are serious about manufacturing the absolute best instruments in the automotive aftermarket. TECH SECTION
TECH SECTION
1994 Subaru Legacy Project


Visit our tech section for a new interesting Do-It-Yourself (DIY) document on our 1994 Subaru Legacy project. TECH SECTION

EXPERT ADVICE
By Luc Dupont, Professional Car Audio Installer

High wattage car audio system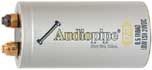 When installing more than about 600W of amps, consider using a capacitor to reduce the stress on your battery, and allow for a quicker flow of electricity to your amplifier setup. The capacitor is fed directly from your battery and powers your amp setup. Note that it's suggested you ground the capacitor at the same point as the amp setup. FULL PRODUCT LINE...

YOU ASKED US...

Question: How do I let you know I want the free t-shirt (100$+ orders)?

Answer: All orders automatically receive the t-shirt unless you specify not to send one. We contact every client eligible for a free t-shirt for you to specify the desired size and make sure the size is still in stock.

Note that the t-shirt sizes are American sizes, which are larger than Canadian sizes.

HiVolume.com provides you with more quick answers to common questions.
CLICK HERE

CONTACT US

Need a product we don't carry? Let us know, we'll do our best to contact the supplier and negotiate the best price. CLICK HERE

Jean-Pierre Xenopoulos & Jean-René Auger

To unsubscribe simply CLICK HERE. We would like to apologize for any inconvenience.

February 2004

---


MONTHLY SPECIAL!



20% Off Eibach springs & suspension kits!!



The Will to Win. It's much more than a slogan. It compels Eibach to make the world's best springs, dampers, anti-roll bars and other suspension components.

DO IT



Buy It Now
HiVolume.com preferred suppliers bring you great value packages on products and services that suit your needs.

Choose a Category and Click
•
Gauge Bezel Pods
•
Gauge Pillar Pods