DO IT FOR YOUR OWN GOOD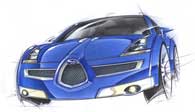 Motor oil is a carefully balanced blend of many materials including base oils, polymers and additive systems including corrosion inhibitors, oxidation inhibitors, anti-foam agents, anti-wear, anti-friction, detergents, dispersants, etc. Would you trust your engine with just any motor oil?


FEATURED SUPPLIER
Torco
With the sport compact world evolving in a enormous way, Torco decided to incorporate their expertise in the racing application lubricants to a street legal high technology motor oil that exceeds manufacturer's requirements API SL/ILSAC GF-3. Meaning a product that has all the benefits of a race oil but adapted to performance street and every day vehicles.

It took 5 hard working years of research & developpement to create what Torco wanted. In April 2004 Torco unveiled the SR-1. The ultimate in high performance synthetic oil technology.

The Torco SR-1 will give you're engine an instant:

-increase in HP
-increase in TQ
-increase engine efficiency
-reduction in fuel consumption
-increase oil pressure
-reduce engine heat and wear

TECH SECTION
1993 Volkswagen Golf Project

Visit our tech section for a new interesting Do-It-Yourself (DIY) document on our Volkswagen Golf 1993 audio project.
TECH SECTION

EXPERT ADVICE
By Billy Red, Tuning Specialist

Engine Performance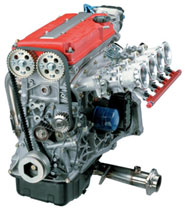 Torco has been building specialty lubricant technologies for the high performance and racing industry for over 50 years. Their motor oil technology focuses on improving engine efficiency and engine protection. This is accomplished by developing additive technologies that reduce friction and wear characteristics in areas where there is no fluid film present or what is called "boundary lubrication". Boundary lubrication occurs in many areas of the engine including the upper ring and cylinder wall where 75% of frictional power loss occurs. Generation 2 MPZ reduces friction in this area which in turn will produce 1-3% horsepower and torque gains over other mineral or synthetic oils in the same viscosity grade. Other benefits of reducing friction are: increases engine efficiency, improve fuel efficiency (6-8%), reduces emissions, reduces engine wear and reduces heat.

YOU ASKED US...

Question: Does SR-1 meet the current API and ILSAC requirements?

Answer:
Yes, SR-1 does meet the current API SL requirements. It also meets ILSAC GF-3 requirements for the applicable grades SAE 5w/20, SAE 5w/30 and SAE 10w/30. Its usage is street legal.

HiVolume.com provides you with more quick answers to common questions.
CLICK HERE

CONTACT US

Need a product we don't carry? Let us know, we'll do our best to contact the supplier and negotiate the best price. CLICK HERE

Jean-Pierre Xenopoulos & Jean-René Auger

To unsubscribe simply CLICK HERE. We would like to apologize for any inconvenience.

---


MONTHLY SPECIAL!



10% Off TYC products!!



Innovative designs fabricated from premium materials, with quality and workmanship within the QS/ISO framework is the cornerstone of TYC automotive products.

DO IT



Buy It Now
HiVolume.com preferred suppliers bring you great value packages on products and services that suit your needs.

Choose a Category and Click
•
Engine Lubes
•
Car Maintenance